Patna, (Bihar Times): The former Chief Justice of India, Lalit Mohan Sharma, died early on Monday morning in Patna. He was 80 and had not been keeping well.

Justice Sharma was son of Lal Narain Sinha, the former Attorney General of India. He hailed from Musi village under Tekari sub-division of Gaya district.

Justice Sharma practised law at the Patna High court. He was appointed a judge of Patna High court on 12th April 1973 and later elevated to the post of judge of the Supreme Court of India on 5TH October 1987. Finally, he served as the Chief Justice of India for three months in the early 1990s.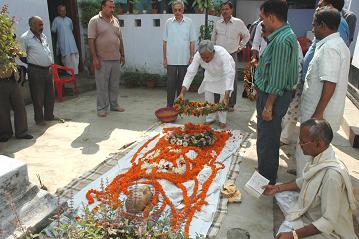 Chief minister Nitish Kumar condoled Justice Sharma's death. He went to his house at Kadam Kuan and paid floral tributes to the departed soul.