Patna, (Bihar Times): Wall newspapers in the age of internet. May sound outdated yet they are hit the walls in the villages of Bihar, Haryana and Punjab, especially where milk is collected by different diaries.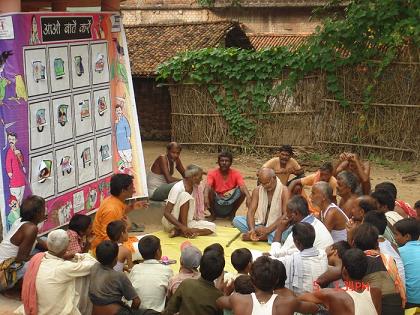 The idea was first conceived in 1994 and the milk collection centres were the places selected for this purpose. A group of people, including social activists, played a key role in its launch. However, it was in 1996 that the first such paper came on the wall in Bihar.

In the beginning, its reach was limited to a small rural population of just 40-50,000 in Bihar. Now 12 years later the newspaper reached nearly eight lakh villagers spread over many districts of Punjab, Haryana and Bihar.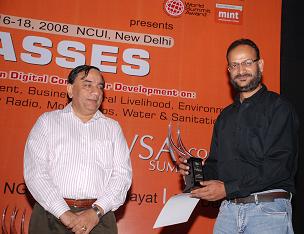 The newspaper was given the Manthan Award by the IT department of the government of India in 2008. "In 1994, we thought of a newspaper tailormade to the needs of rural people and experimented with the concept of a wall newspaper in villages of Bihar. A trial run was done in rural areas. Based on the feedback, a suitable format for the wall newspaper was developed," managing director of Pratibaddha, the wall newspaper, Anupam Srivastav, was quoted in the Times of India. "Even after deliberations with various agencies in the government, we were not sure of ensuring a delivery system at village level until we collaborated with Patna Dairy Project (PDP) in October 1996," he said.

Srivastav, who himself has a journalistic background, said, "In 1996, we started publication of Pratibaddha. Around 1,000 premises of milk collection centres under PDP were used for pasting the newspaper where about 40-50,000 farmers used to stand in queue to give their quota of milk. Every member has to wait for 10-15 minutes for his/her turn to come and that is the most opportune time to communicate with them."

"Simple language and big fonts were used so that the text could be legible even from some distance. With feedback from the readers, we kept on improving almost every aspect of it, and today Pratibaddha is influencing lives of more than eight lakh farmer families in about 52 districts of country. Now we are collaborating with SHGs, mandi boards, rural branches of banks, panchayats etc to reach a wider audience," he said.

The trucks which collect milk from villages to chilling plants are used for delivery of this newspaper. Secretaries of milk societies have been given the responsibility of pasting the paper on the wall and giving feedback through supervisors.

Srivastav also said that they have initiated a process of identifying and training rural reporters who will be called Samvaad Sutra. In eight training sessions in Patna, Hissar, Haldwani, Karnal and Chandigarh around 500 such reporters were trained.

comments...